TOP COMPANIES RELY ON US IN +15 COUNTRIES
Companies that use Viafirma Fortress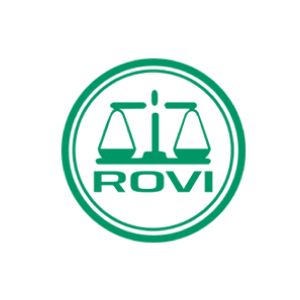 All-purpose
From your computer, phone or tablet.
Use your digital certificates from any device or operating system, wherever and whenever.
Viafirma Fortress Desktop
Download the app for Windows and manage your digital certificates easily and quickly
Download
Authentication Factors
E-mail

LDAP

OTP

SMS

Password

PIN Number
Delegating certificates
Delegate the use of digital certificates with the option of restricting:
Access to specific websites
Specific time slots
Specific Applications
More than one certificate for each person
Security
100% eIDAS Cloud Signature. Supports the world's most demanding legal framework (eIDAS-UE) in terms of security and advanced digital signature. Full control and auditing of the use of private keys and signatures.
THE MOST COMPREHENSIVE SOLUTION ON THE MARKET
Manage your digital certificates from anywhere
Use it where you want to
From any device or operating system
100% eIDAS
Supports your company's eBusiness solutions
Answers to most common questions
FAQs
What is cloud signature or centralized signature?
Cloud signature or centralized signature is a highly secure authentication solution that improves the usability of the signature. As the name implies, it is characterized by the way the digital certificate is stored on a secure server (HSM), and the user has access to it whenever he needs to digitally sign a document through robust authentication to verify his identity.
This ensures that the certificate is never in the hands of the owner, but instead he may use it whenever he needs to. The user can authenticate without installing any certificate or software on the device.
Is it safe the cloud signature?
The fact that our certificate isn't installed on any device it only increases its security. If the certificate is located on a device where passwords are saved, it's then quite easy for someone to sign for us. However, in order to use the cloud signature, you need at least two authentication factors.
How do we generate a certificate in the cloud?
Through pre-registration, the physical identity is linked to the digital identity (enrolment), which allows to issue a personal certificate stored on a secure cloud server (HSM) that will be invoked when neccesary.
What is robust authentication?
For robust authentication two-factor authentication is required:
Something the user "knows" (password)
Something the user "has" (key card, SMS Token, OTP Token)
Something the user "makes or is" (signature, voice-over, fingerprint, iris or any other biometric factors)