We are Viafirma, an innovative software company that offers signature solutions for digital environments. We work in the area of the so-called Trust Services and we specialize in developing solutions linked to electronic signatures.
Our products are strictly adhered to the requirements set forth in the international standards on digital signatures (eIDAS Regulation), therefore we ensure that any document signed with Viafirma complies with these international standards.
Over 20 years of experience both in the domestic and international market.
References from private companies and public administrations, for paperless projects both in Spain and in 15 other countries.
We use proprietary technology, developed by our IT department.
Our motto "the universal signature" is our obsession, and our goal is to keep up as international spearhead in product compatibility with any operating system, device or business scenario

Antonio Cabrera Jiménez
Founder and CEO of Viafirma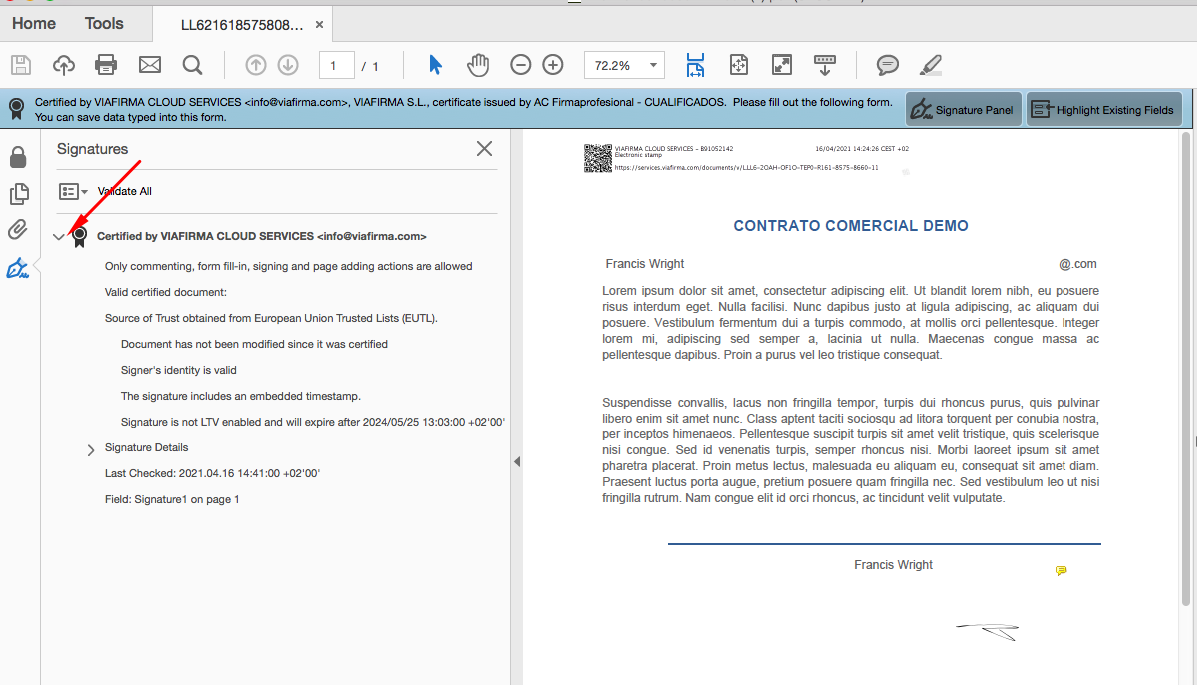 Mission
Viafirma aims to automate complex signing processes hardly achievable via traditional paper-based formulas. Nowadays, electronic signatures are more efficient than wet signatures, so a proper optimization of the documents will make teams more productive and will let them spend more time on other activities that are more important for the company.
We offer several eSignature solutions suitable for face-to-face and remote scenarios, so that contracts can be signed anywhere, from any device.
Vision
Viafirma offers solutions that address numerous challenges in the digital transformation of companies and public institutions throughout a wide range of sectors.
Each customer has a different scenario. Our agile R&D&I strategy and efficient decision making allows us to add the extra level of flexibility and adaptation to our customers that competitors with larger sizes and seemingly greater capacity cannot offer.
Viafirma believes in proprietary technology, therefore 100% of our technology is developed by our IT team and we do not have contractual restrictions with any third party.
We believe in technological neutrality, offering the best compatibility in the market.
Viafirma has the flexibility of an SME and the technical excellence of a large company. Our solutions can be fully customized to suit the requirements of our clients, as not everyone has the same needs.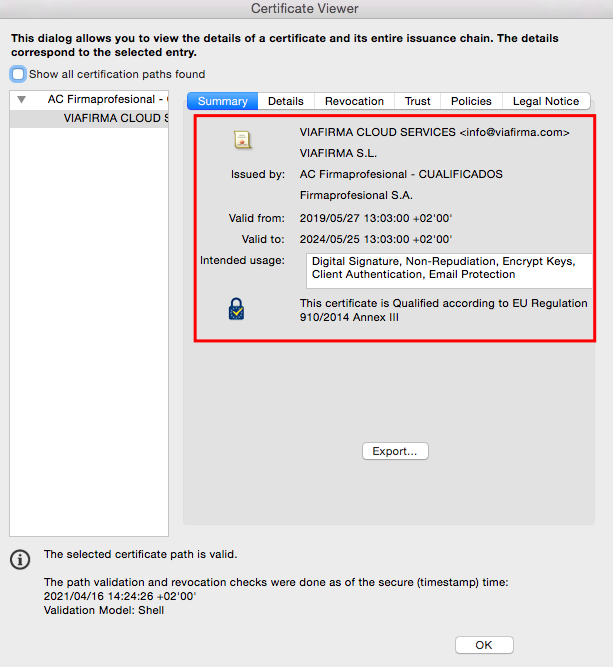 Values
In view of the current technological advances, Viafirma invests heavily in mobility. Tasks or formalities that used to be done in the workplace are now performed on-the-go.
Our products help companies reduce their carbon footprint. Going paperless has a positive impact on the environment. An office worker can use up to 10,000 sheets of paper per year, and over 50% of that is wasted.
Constant innovation is always behind our products, in line with the needs and trends of today's market.